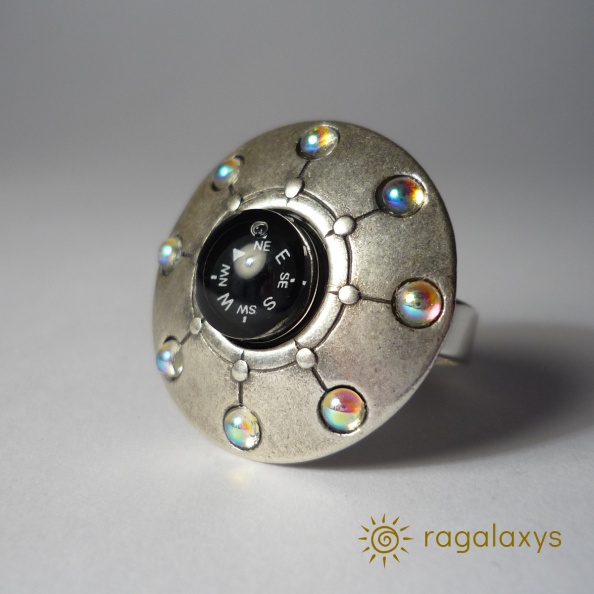 Compass ring with curious design inspired on spacecraft called UFO.
Adjustable ring in jewelry box.
Total measurements 2,8 x 2,6 x 2,6 cm.
The Compass is an intrument of orientation used through history by navigators and curious travelers.
Works indicating the North-South direction because the terrestrial magnetic force lines exerted on it.
How it works: Hold the ring horizontally, we note that inside the Compass rotates to a stop, at this time the little arrow will indicate the North and by deduction know other directions.
Presentation: Individual box with operating instructions in Spanish, English, French and German.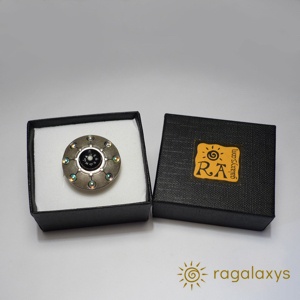 Detail: Small Compass ring inspired into UFO spacecraft design.
*The ring is adjustable.
Dimensions - 2,8 x 2,6 x 2,6 cm
ANI 42