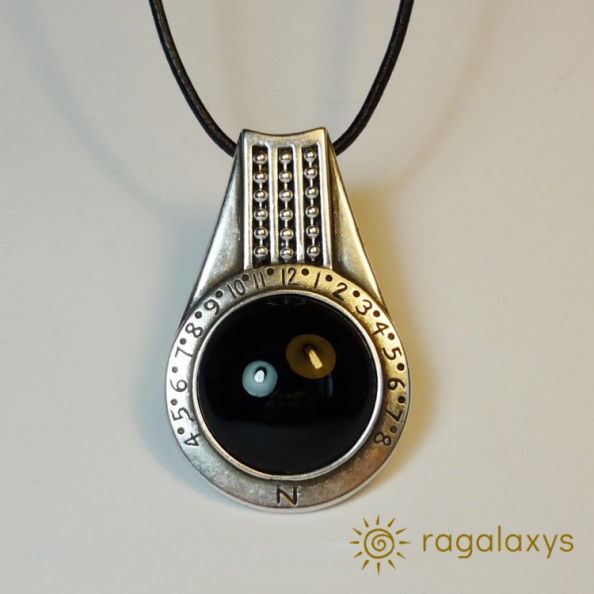 Charismatic Sundial design inspired by NUT goddess of Heaven, creator of the Universe and the astros according to Egyptian mythology.
Leather Cord 46 cm
5,5 x 3,4 x 0,8 cm Sundial Pendant.
How it works: Sundial Equinoccial type by reflection of sunlight.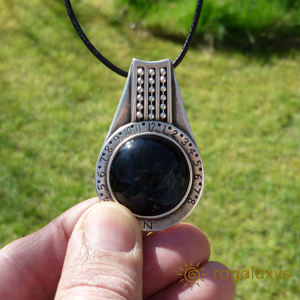 Presentation: Individual box with black leather cord, silver latch and operating instructions in Spanish and English.
Dimensions - 5,5 x 3,4 x 0,8 cm
NUT 64