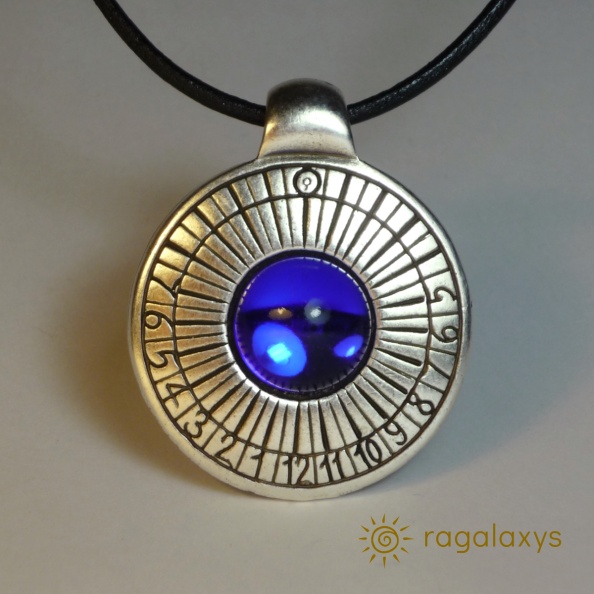 Radiant Sundial inspired by Sirius, the brightest star in the night sky.
46 cm Leather cord.
3,5 x 4,3 x 0,9 cm Pendant.
Radiant Sundial inspired in Sirius, name ot the star Alpha Canis Majoris, the most shining star in the night sky as seen from Earth.

How it works: Set in a sunny spot in a southerly direction to tilt the clock until a ray of light through the crystal ball to illuminate the solar time.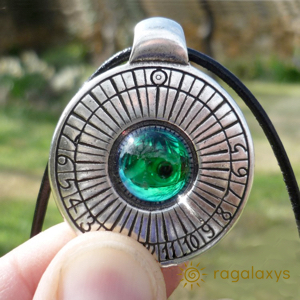 Presentation: Individual bag with leather cord, silver closure and operating instructions in Spanish, English, French and German.
Compositions - Metal and Crystal
Dimensions - 3,5 x 4,3 x 0,9 cm
Finish - Silver Bath
SIR 52