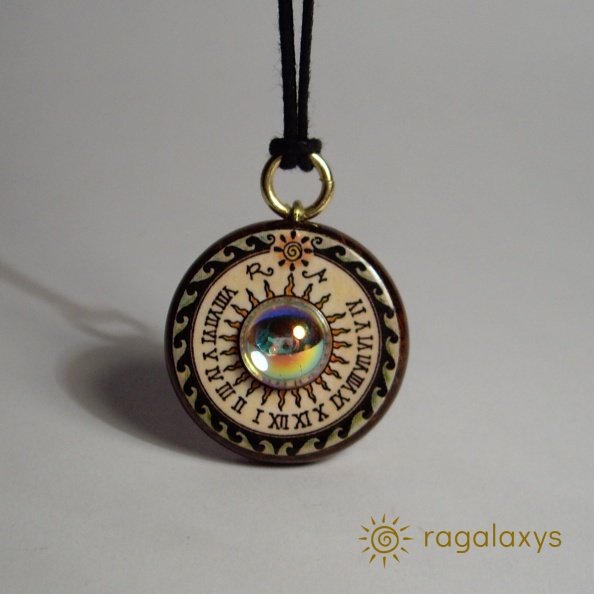 Pendant Sundial made of varnished beech wood creating a small handmade jewel.
Extendable cotton cord between 45 - 62 cm.
4,7 x 3,9 x 1.2 cm Sundial Pendant.
Small instrument of measurement of the time is an equatorial type sundial.

Its round shape carries a glass in the center that makes the function of gnomon and its set remembers the planet Saturn.

How it works: Stand in a sunny, south-facing location, tilt the clock until a beam of light illuminates the sun-hour.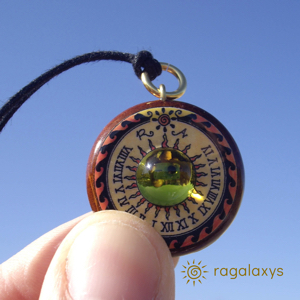 Presentation: In individual bag with cord and instructions of operation in Spanish, English, French and German.
* Cord with adjustable knots.
Compositions - Wood and Crystal
Dimensions - 4,7 x 3,9 x 1,2 cm
Finish - Varnished
SAT 21