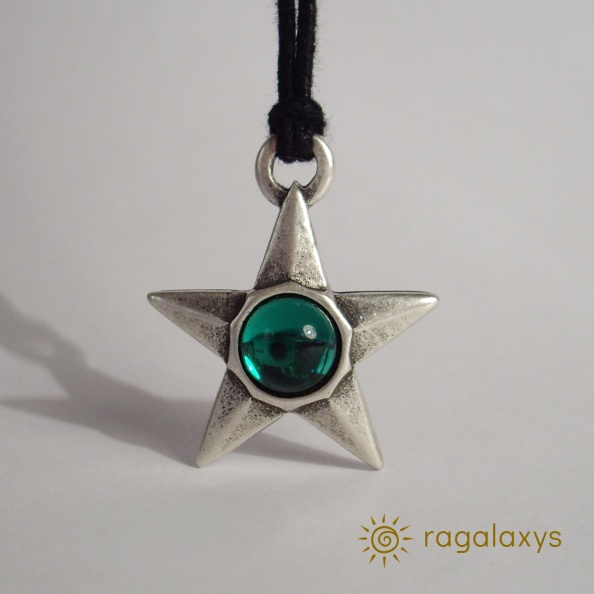 " There is a coloured star in the sky, find yours".
Extendable cotton cord between 45 - 62 cm.
2,9 x 2,4 x 0,6 cm pendant.
The collection Your Star consists of a golden ratio star in ten different colours. Our designs are based on chromotherapy or colour properties and their matching stars in the zodiac, so you can choose Your Star.
" There is a coloured star in the sky, find yours".
RED: ARIES. Passion, erotism, adventure.
"Put it on if you want to lure looks"
GREEN APPLE: TAURUS. Stability, sensuality, patience.
"You will be the centre of attention at parties, wear it"
ORANGE: GEMINI AND LEO. Success, creatividad, self-confidence.
"Put it on and you will harmonize your colleagues"
WHITE: CANCER. Creativity, inocence, optimism.
"Si If you want to be accepted, dress in white"
GOLDEN: VIRGO. Wisdom, Sabiduría, stability, wealth.
"Si If you want to be trusted, golden is your colour"
PINK: LIBRA. Tenderness, tranquility, afectivity.
"Do not hesitate to dress in pink if you want to show tenderness"
MALVA: SCORPIO AND SAGITTARIUS. Imagination, magic, entrepreneur.
"Dress in if you if your intention is to captivate"
EMERALD: CAPRICORN. Hope, harmony, soothing.
"Dress in this colour if you want activity"
BLUE: AQUARIUS. Tranquility, confidence, kindness.
"The best option to convey tranquility is to dress in blue"
TURQUOISE: PISCES. Sensitive, dreamer, reconciler.
"You will create a very lively atmosphere if you wear that colour"
Presentation: In an individual bag with a cord and operation intructions guide.
Dimensions - 2,9 x 2,4 x 0,6 cm
TUE 36