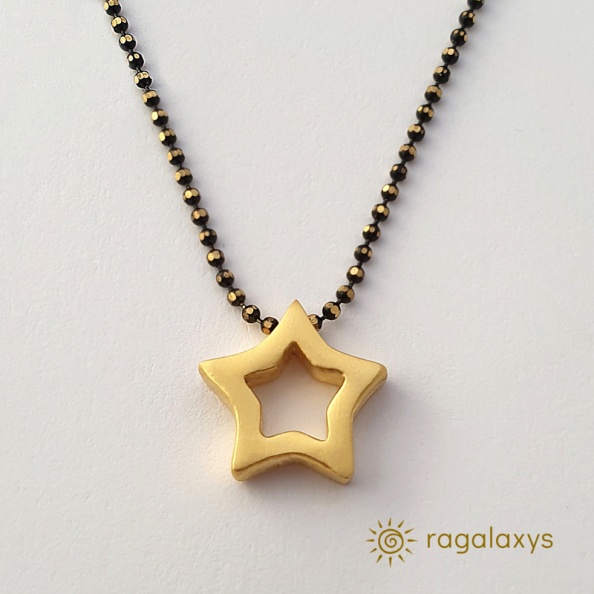 Bellatrix, the brightest star in the Orion constellation, in this modern and youthful pendant will attract the most beautiful eyes.
24K Gold Plated Star: measures 14mm x 14mm x 3mm.
Faceted chain in Black and 24K Gold: 450 mm long and 1.2 mm thick.
Presentation: In jewelry box for gift.
Accessories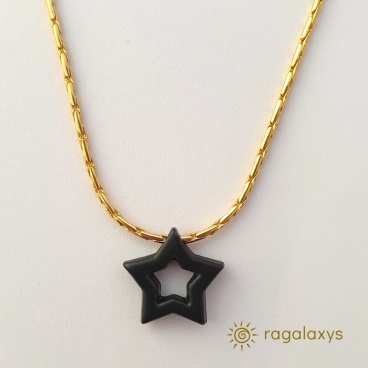 €36.36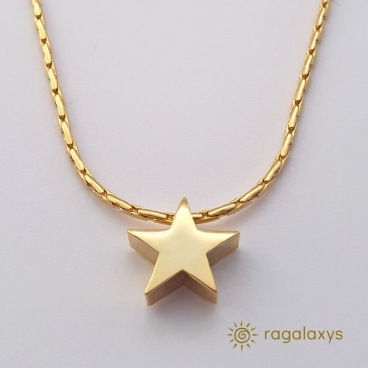 €33.47