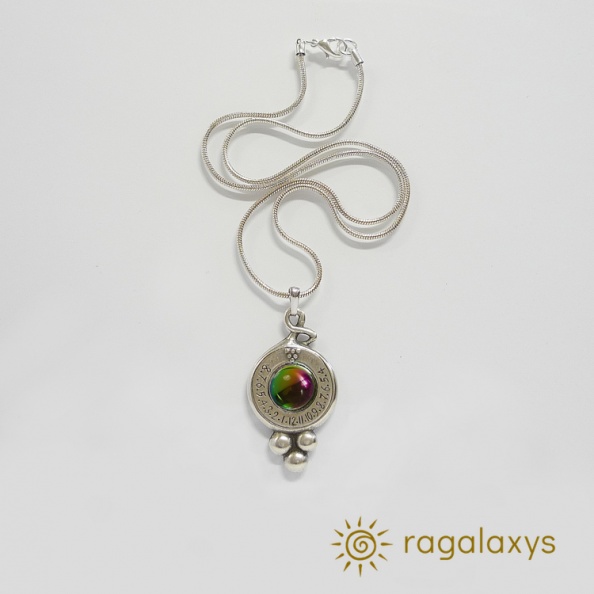 Sundial inspired by Dionysos, god and protector of the vine and wine in Greek mythology.

A perfect complement that unites design and functionality.

Silver chain 48 cm.
Sundial Pendant 3,3 x 2,6 x 0,8 cm.
Its unique design in the form of Bunch of Grapes leads inscribed a equatorial Sundial, accompanied by elegant necklace made of japanese crystal or siver chain, make it a stylish piece for any time.
Detail: Glass beads combined with silver beads.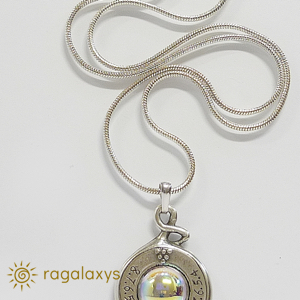 How it works: Go to a sunny place looking southwards, tilt the sundial until we see a ray of light that will indicate the solar time.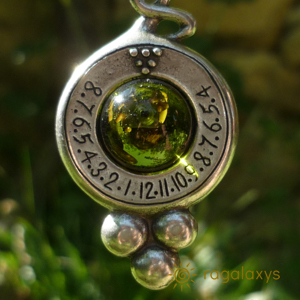 Presentation: In an individual bag with a cord and operating instructions in Spanish, English, French and German.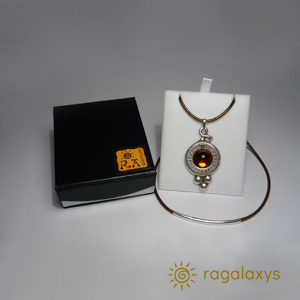 Dimensions - Chain 48 cm - Sundial 3,3 x 2,6 x 0,8 cm
DIO 43-C FAS