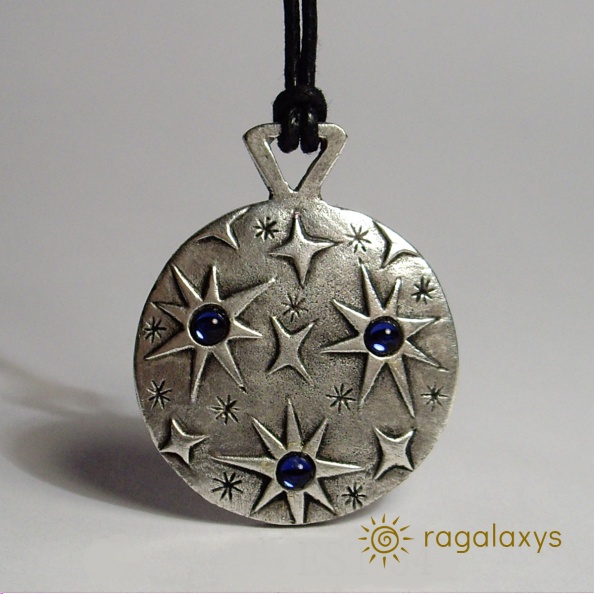 Section of the firmament in a pendant, its design next to the imagination will take us to a beautiful starry night.
Extendable cotton cord between 45 - 62 cm.
3,4 x 2,6 x 0,4 cm pendant.
When we observe open-mouthed those small points of light hanging on the night sky we don't imagine they are small spheres made of hydrogen and helium that give out their own light due to the nuclear reactions that take place inside them.
Astronomers calculate that there are hundreds of billions of stars in our galaxy, the Milky Way, although at night only 2,000 of them are visible at a time.
Presentation: In an individual bag with a cord and operation intructions guide.
Dimensions - 3,4 x 2,6 x 0,4 cm
EST 34