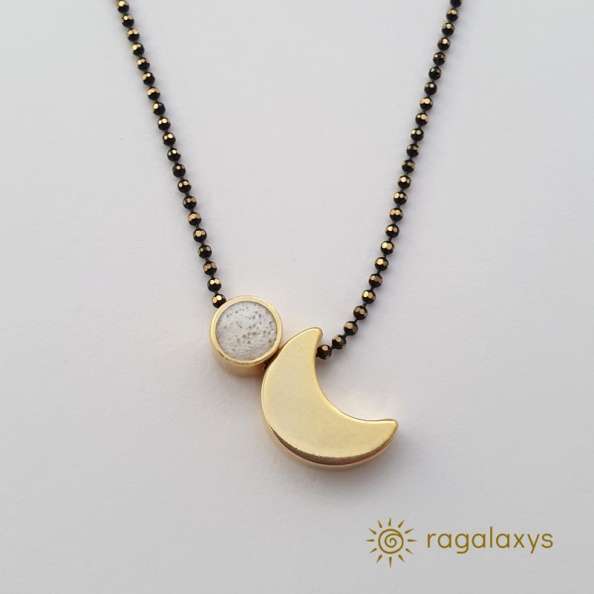 A pendant that shows us the sweetness that the Moon prints in its different phases. Dos Lunas is made with 24K Gold so that it shines on your neck every day.
24K Gold plated pendant.
Measurements: 18mm x 14mm x 3mm.
Faceted chain in Black and 24K Gold: 450 mm long and 1.2 mm thick.
Presentation: In jewelry box for gift.