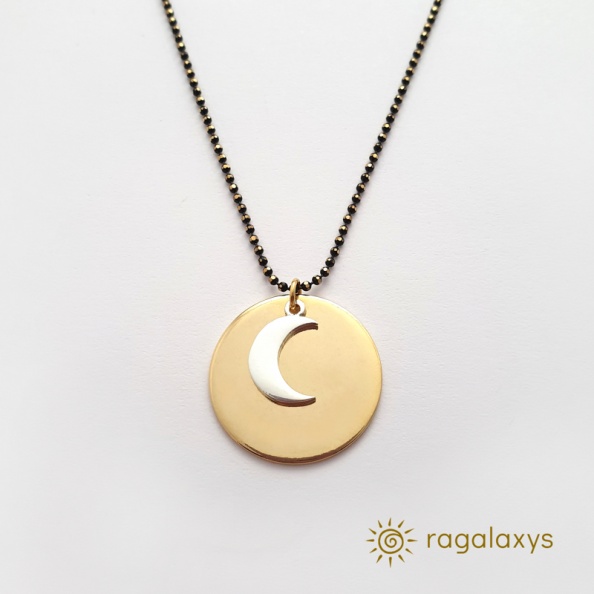 Sun and Moon united in a special pendant, their brilliant combination of Gold and Silver will look like real stars.
24K Gold-plated Sun and Silver-plated Moon Pendant: measures 20mm x 20mm x 2mm.
Faceted chain in Black and 24K Gold: 450 mm long and 1.2 mm thick.
Presentation: In jewelry box for gift.