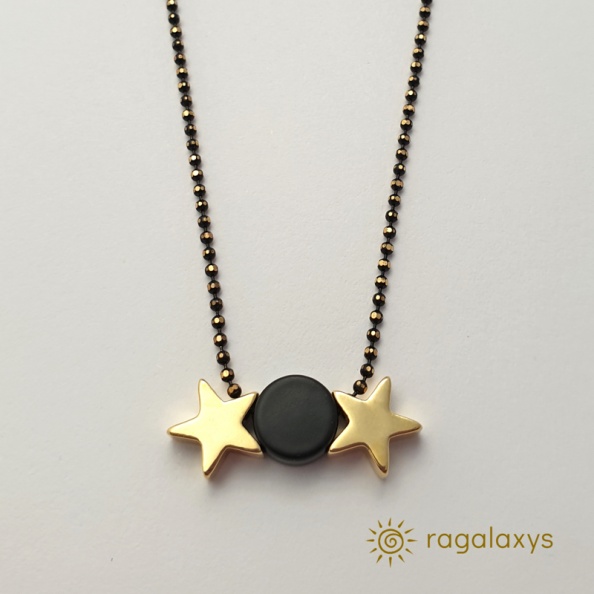 New Moon Pendant - Novilunio
Image of the night sky in a sweet pendant formed by a new moon accompanied by two bright stars.
Pendant: 24K Gold Plated Stars. Measurements: 8mm x 8mm x 3mm.
Luna: Matte black enamel. Measurements: 7mm x 7mm x 3mm.
24K Gold plated chain. Measurements: 450mm long and 1.2mm thick.
Presentation: In jewelry box for gift.