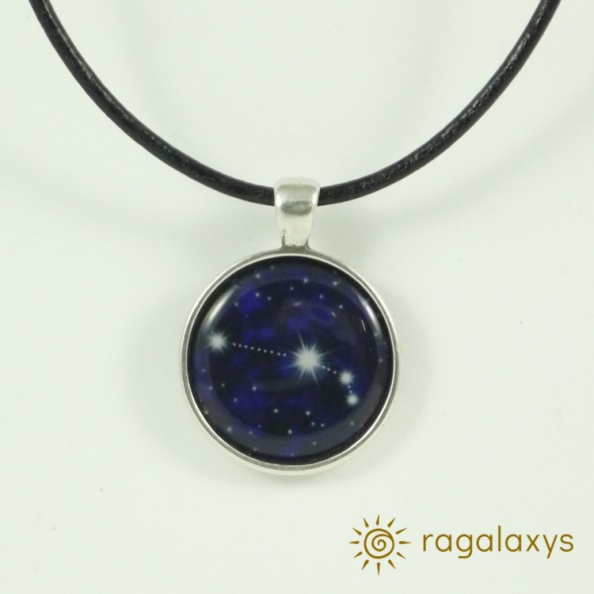 Constellations of the Zodiac
A Constellation for you !!
Leather Cord 46 cm
4 x 3 x 0.6 cm pendant.
The Constellations are a group of stars grouped in a celestial region that form, apparently, a certain figure.

Some of these Constellations form the group that we know as Zodiac because of their position in the path that the Sun makes during the year, it is formed by 12 Constellations that form the 12 zodiacal signs.
Compositions - Metal and Photo Cabochon
Dimensions - Leather Cord 46 cm - 4 x 3 x 0.6 cm pendant.
Finish - Silver Bath
CON 68