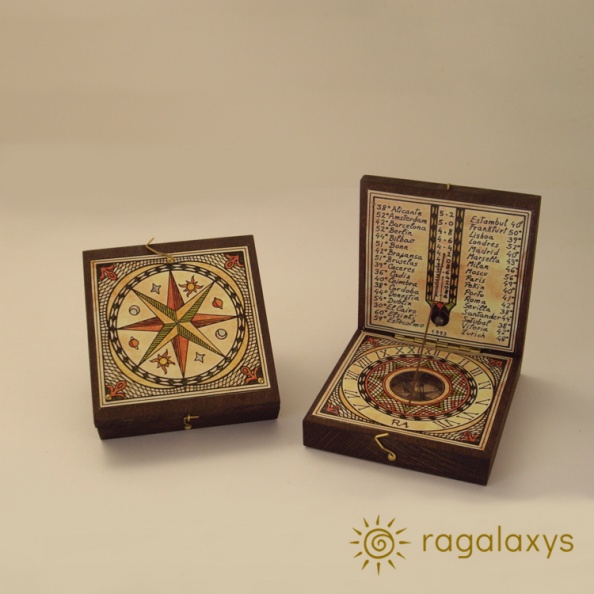 Curiosity and ingenuity in the measurement of time.
Measures of 8,5 x 7,5 x 2 cm.
Small machines to measure time, ingenious objects that by means of the shadow casted by a thread, and with the help of a compass to orientate them, they show us how one day goes by into another one.
How it works: Put the sundial on an horizontal plane and direct it southwards in such a way that the tip of the compass meets the signaled and coloured "N" on the windrose. In this positition we will see that the string casts its shadow over the two sundial quadrants showing the real solar time.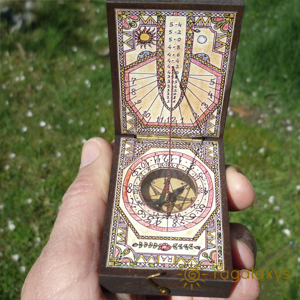 Presentation: Operating instructions in Spanish, English, French and Portuguese.
Compositions - Wood and Paper
Dimensions - 8,5 x 7,5 x 2 cm
Finish - Walnut Color
DIP 03