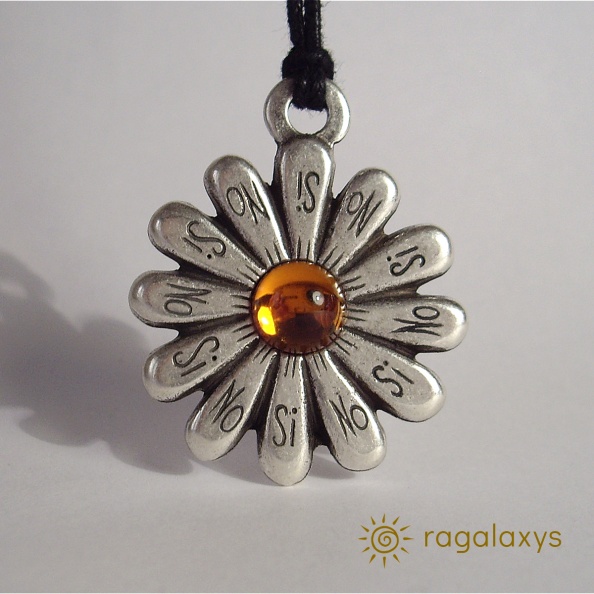 .. Yes or No, you play to ask the daisy.
Extendable cotton cord between 45 - 62 cm.
3,5 x 3 x 0,6 cm pendant.
This necklace reminds us of a game played by all spanish children, it is one of the first luck games we all played when we were kids. We can play it in anyplace and at any time without having to wait for the spring to come, and we won't have to pull the petals out of the beautiful daisies.
Uncertainty of answers is the magic of the very moment.
How it works: Put the daisy under a light (the sun, a lightbulb, etc.) and move it until you see a ray of light that appears through the crystal ball; The lighted petal will show you the answer, as if it were the last pulled out petal. ...Yes or No, you play the game of asking questions to the daisy.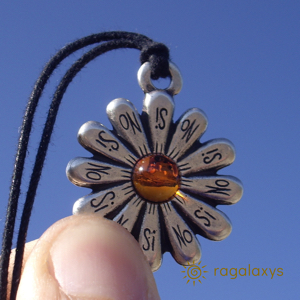 Presentation: In individual bag with drawstring and operating instructions.
Dimensions - 3,5 x 3 x 0,6 cm
MAR 31 CL