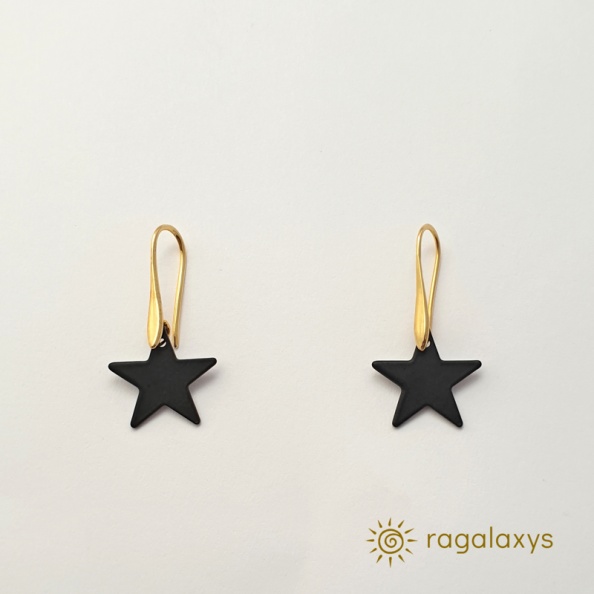 Cheerful and stellar earrings with 24K Gold plated hooks.
The particularity of a Black Star is that the energy it emits returns to its interior giving its peculiar color.
Enamel star in matt black: measures 17 mm x 17 mm x 1.5 mm.
Black and Gold faceted chain: 450mm long and 1.2mm thick.
Presentation: In jewelry box for gift.
Accessories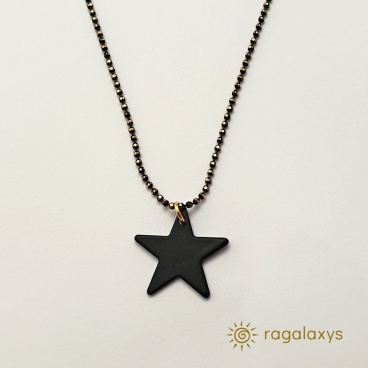 €19.42